Car FM Transmitter
Play Any Audio Source Through Your Car's FM Radio
Imagine if you could listen to whatever you like and eliminate every radio commercial forever.
It's possible when you take your favorite audio source…either a smart phone…laptop…or Kindle, and you plug it into an FM transmitter and broadcast your music through the FM radio in your car.
Finally…your favorite musical selections will flow from your speakers and you will avoid commercial radio and their repetitive songs. In fact…local radio will no longer hold you captive and force you to listen to their radio commercials and boring DJ's.
Introducing...the all new Whole House FM Transmitter 3.0
Broadcast your favorite audio sources 150 feet in any direction
FREE Lifetime Customer Support with trained staff via email or phone… we are invested in your FM experience and are here for general or complex set up questions.
FREE Shipping inside the United States… we take care of shipping as an added bonus for all of our customers.
100% Satisfaction Guarantee… try out the Whole House FM Transmitter 3.0 for 120 days and return it for a full refunds, hassle free, if you are not 100% satisfied.
Save $25 dollars with our "special" Facebook coupon and become registered to win a FREE Whole House FM Transmitter once you have liked our Facebook fan page.(Does Not apply to Preordered 3.0)
Six FREE Accessories including an AC wall power adapter, 1/8" (3.5mm) stereo audio cable, USB power cable, 12V DC car adapter, stereo audio "Y" cable, and an RCA jack stereo audio adapter.
FREE 1 Year full coverage warranty… just let us know if there is any problems and we will get it fixed or replaced.
Take Control Over Your Car Radio
How can you take control over your radio?
With an FM transmitter and your favorite audio source…you can now listen to any audio source through your cars FM radio.
You see…the transmitter has a frequency setting on it and when you match it to the car radio…then you can hear the audio source through the radio.
It's why I want to introduce you to leading FM transmitter for sound clarity and broadcast distance available.
The All New Whole House FM Transmitter 3.0
The Whole House FM Transmitter 3.0 will transform your favorite audio source and broadcast it thru your cars FM radio.
With unmatched broadcast distance of 150 feet and sound clarity that is heard in pure fidelity.
You'll love the Whole House FM Transmitter 3.0 and you'll love to listen to your favorite audio sources inside the comfort of your own car without headphones.
That's right…you can eliminate headphones and hear your iPhone…Kindle…Droid…laptop…etc… through the FM radio in your car.
At Last… No More Headphones
As you're smart enough to know…listening to headphones while driving is dangerous. And why risk it when you have a safer alternative?
For instance…you can't hear emergency vehicles approaching and your overall ability to hear things outside the car's cabin decreases.
Or…
If you just don't like the way ear plugs dig into your ears…you will no longer have to feel uncomfortable while listening to Pandora as you drive down the road.
University on Wheels
Not only can you listen to your favorite music…but you can also listen to audio books as you head down the road.
Just imagine expanding your knowledge on the topic that interests you…or digesting your favorite novel or author.
It's all possible when you use a Whole House FM Transmitter 3.0 in your car to play your favorite audio sources through your cars FM radio.
Improved Design Specs
About the Size of a Deck of Cards
The new Whole House FM Transmitter 3.0 is about the size of a deck of cards. You can cradle it in the palm of your hand if you want.
It tucks neatly away and stays out of sight, so you can hide it behind your stereo and forget about it.
Stronger & More Durable Case
The all new sleek design is cast from a stronger plastic polymer to help safeguard against accidental drops and four screws keep critical components secured and in place.
Adjustable 6.5" Swivel Antenna
The new 6.5″ swivel SMA antenna adjusts and rotates for different reception angles, plus it's unscrews for better storage. Constructed from wound wire and protected by a hard plastic shell, the helical antenna is sturdy and durable.
Here's Why You Need to Act
NOW

!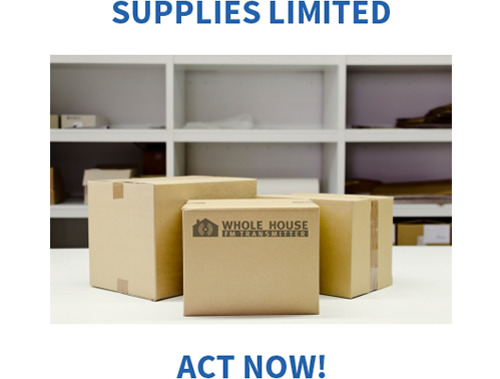 We've been authorized to allow this incredible deal to last for a very limited time. I don't know when the hammer will fall and we will be forced to take this offer down.
Sooner or later the head guy will pull us in his office and tell us it's time to remove it...so you need to act right now or your chance at this amazing deal will vanish.
Right now you have two choices.
1. Let this offer slide by and miss this oppurtunity
Or
2. You can take advantage of this very limited time offer, right here & now, and claim an amazing FM transmitter at a rock bottom price, including the Guarantee, Warranty, and 6 FREE accessories you can't find anywhere else!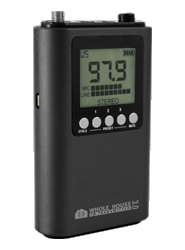 $250.00
$124.99
Lifetime Customer Support
FREE Accessories ($60 Value)
Offer available for a limited time
Order Now