Stay Safe & Still Go To Church
Transmit The Sermon To Your Parking Lot, No Need To Leave Your Car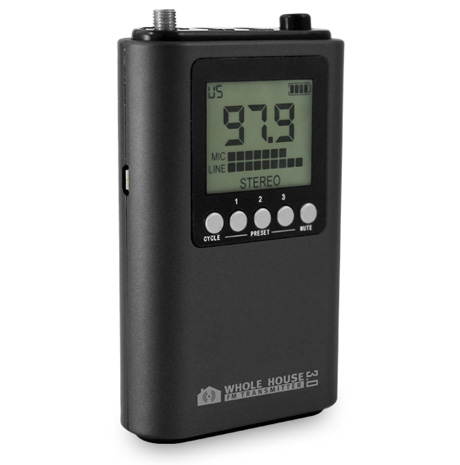 How It Works
Broadcast your sermon 150 feet in all directions
Have your members park in the parking lot and stay in their cars
The pastor can stay in their car and power the FM Transmitter using the included car adapter
Using the microphone, which we also include for free, the FM Transmitter will broadcast the sermon to each members' car radio
Your members only need to tune into the FM station you selected
They can now hear your message while also staying safe in their cars
Go here to find the best stations to broadcast on in your area
If you're ready to help your members with hearing impairments and those who have language barriers…then please read this entire article.
Here's why…
Many churches, synagogues and mosques across the world have discovered how to use FM transmitters in their weekly sermons.
And as you already know…you can use an FM transmitter to broadcast sound to any FM radio…that's any FM radio within 150 feet.
Now your members can finally hear the sermon, the way it's meant to be heard…whether they are hearing impaired or unable to speak your language.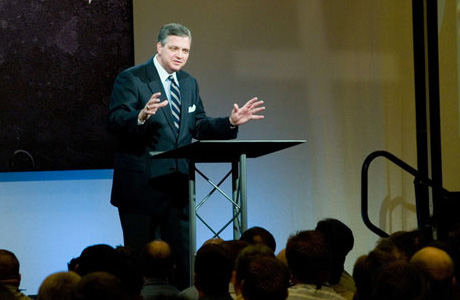 How to Use an FM Transmitter to Translate Sermons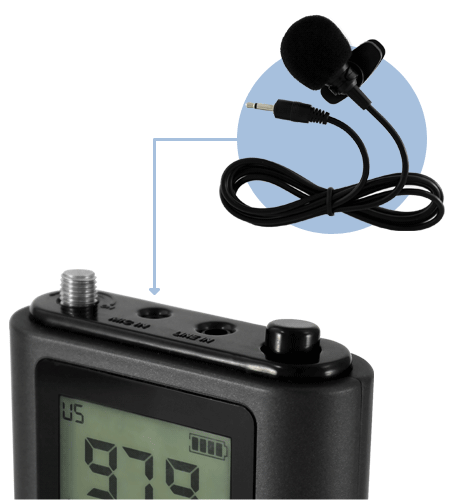 Most churches, synagogues and mosques have members who cannot understand the native language or they have a difficult time hearing you when they sit away from the sermon.
As you're about to discover…you can solve your members problems by using an FM transmitter to broadcast the sermon to your congregation.
How does it work?
It works in two different ways.
1. You can have the speaker wear the FM transmitter and have a microphone on his lapel. As he speaks into the FM transmitter, it will broadcast his voice to any FM radio within a 150 feet.
or…
2. You can have a translator wear the FM transmitter and then translate the sermon back to the congregation in the language of your choice.
Not only will you make your members happy…they will feel more connected to the Word and more connected to the church, synagogue and mosque community. When your members feel more involved and connected…they will want to help your church, synagogue and mosque prosper and grow.
It's why I wanted to introduce you to the Whole House FM Transmitter 3.0.
FM Transmitter Broadcasts 150 Feet
Why am I telling you about the Whole House FM Transmitter 3.0?
Because it broadcasts audio sources 150 feet…in amazing clarity…and unbelievable fidelity.
Plus…it utilizes the entire FM public band allowing you to pick the clearest FM station to broadcast your sermon.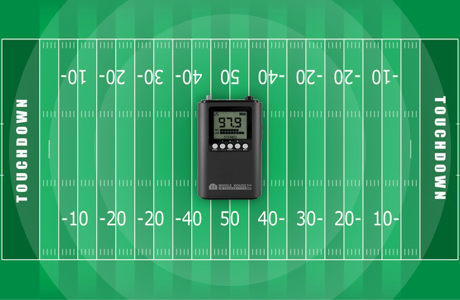 Technical Specs
Transmission Output
We guarantee a radius of 150 feet
Frequency Range
88.0 ~ 108.0 in 0.1 MHz steps
Frequency Saving
3 preset buttons
Pre-emphasis

US and EU Pre-emphasis Options

Power Options

110/220v AC Wall Adapter
12/24V DC Mobile Power Adapter
Computer USB Adapter
Internal 3 "AA" Battery Compartment

Audio Options

3.5mm (⅛") Stereo Jack
RCA Adapter (red/white)
2.5mm Microphone Port (mic not included)

Power Control
Mechanical Power Switch
Frequency Response
20Hz ~ 15KHz
Signal to Noise Ratio
>65dB
Audio Performance
0.2% distortion
Stereo Separation
40dB
RF Harmonica Rejection
Operation Time
Antenna Design

Reverse-threaded Screw Attachment
6.5″ Swivel SMA Style Antenna
Interchangeable Wire Extension

Case Design

Sturdy Shell – Secured by exterior screws
Flat bottom is easier to Balance
Ergonomic Shape

Belt Clip

Sturdy plastic clip
Easily unscrewed from back
Flat back when removed

Interface

Simplified Controls
Large Screen (1.34″ x 1.10″ – 81% Larger)
Easy to Read
Blue Backlighting

Tuning Design
Stable PLL Technology
Meets FCC Part 15 Rules
Yes, FCC ID: XOA WHFM3
Meets Canada IC Rules
Yes, IC ID: 8728A-WHFM3
Optional Accessories
Transmission Signal
FM Stereo or FM Mono
Dimensions
4.1″ L, 2.7″ W, .9″ D
Weight (w/ antenna)
3.7 ounces
User Manual
Click here to view the User Manual
Here's Why You Need to Act NOW!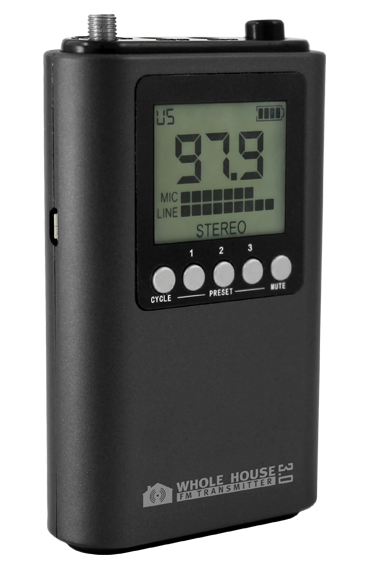 List Price: $250.00
Price: $124.99
Sale: $99.99 (with our $25 Facebook Coupon!)
The Broadcast Distance – broadcasts 150 ft. radius, guaranteed
Digital Screen Display – large, easy to read LCD screen display
Covers Full FM Band – 88.0 – 108.0 (even & odd frequencies)
Microphone Port – broadcast your voice life to any FM Radio
FCC Part 15 Compliant – FCC ID: XOAWH-FMT & IC: 8728A-WHFMT
Easy Plug & Play – Takes about 5 minutes to setup
Power it 4 Different Ways – 110/220V AC Wall Outlet, 12/25V DC Car Adapter, USB and 3 AA Batteries