Why Your Christmas Lights Show Needs Amazing Sound & Unbelievable Distance
Introducing... the Ultimate FM Transmitter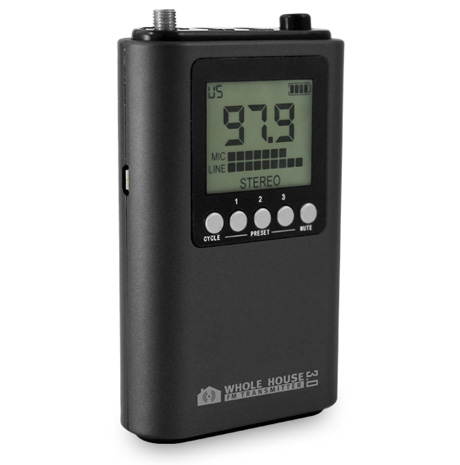 Broadcast your favorite audio sources 150 feet in any direction
FREE lifetime customer support with trained staff via email or phone… we are invested in your FM experience and are here for general or complex set up questions.
100% Satisfaction Guarantee… try out the Whole House FM Transmitter 3.0 for 60 days and return it for a full refund, hassle free, if you are not 100% satisfied.
Save $25 dollars with our "special" Facebook coupon and become registered to win a FREE Whole House FM Transmitter once you have liked our Facebook fan page.
Six FREE Accessories including an AC wall power adapter, 1/8" (3.5mm) stereo audio cable, USB power cable, 12V DC car adapter, stereo audio "Y" cable, and an RCA jack stereo audio adapter.
FREE 1 Year full coverage warranty… just let us know if there is any problems and we will get it fixed or replaced.
Who Else Wants The Cleanest Sounding Christmas Light Display Music Possible?
You don't mind if I ask you a question do you?
Are you prepared to dazzle and amaze countless children and their families with a stunning holiday display?
If you want the Christmas light show people across the state drive to see, then read each word in this article and discover the one thing missing from your light show.
As you already know, the distance and music quality of your Christmas light display is crucial to delivering a light show people will talk about all year.
And if your fans can't hear it as they drive by and if it doesn't reach their car radio, then your Christmas Light Show turns into a bright neon sign that just annoys everyone.
Some FM transmitters might broadcast around 30 feet, and most struggle to transmit an audio signal over just a few feet. Well in just a moment I'll reveal a special FM transmitter that can broadcast a clean audio signal over 150 feet.
It's true… over a 150 feet!
And it's guaranteed, so you can rest assured it will work the minute you take it out of the box.
Plus, it 100% legal…
Right now you might be wondering: what's the name of this miraculous FM transmitter for Christmas light shows?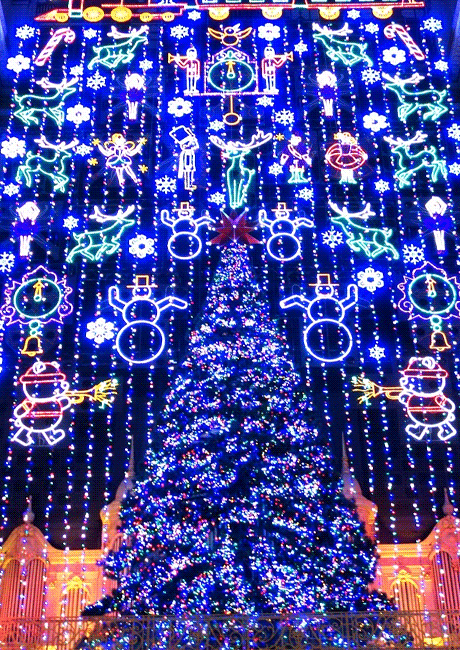 Introducing the Whole House FM Transmitter 3.0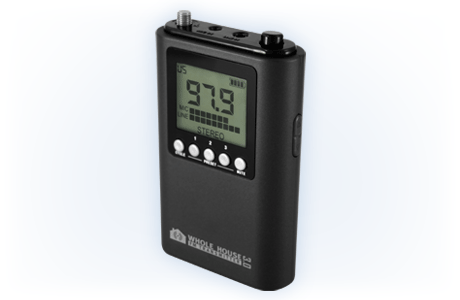 This little black box evolved into the industry leader in distance and sound clarity.
When you demand clear  sound and broadcast distance, the Whole House FM Transmitter 3.0 will be your FM Transmitter of choice.
With unparalleled versatility and multiple powering sources, you can see why so many other Christmas show light directors don't spark a bulb without a Whole House FM Transmitter.
Broadcast Over Full FM Band
As you know, your Christmas light show needs flexibility.
The Whole House 3.0  transmits on any public FM frequency. Now you can choose the frequency you want to use and the frequency which works best in your area.
When you have full flexibility, you know the signal you broadcast will reach the long line of Christmas light show fans lining your street.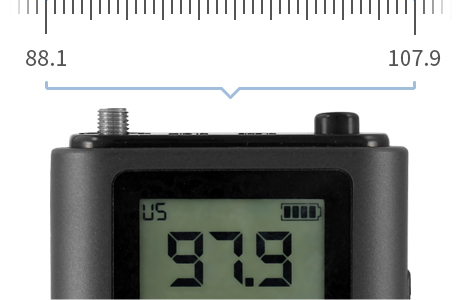 Watch and see how Keith Dipprey is Using His 3.0 to Broadcast His Christmas Light Show to Music
I just wanted to thank you for your incredible FM transmitter. I have a large christmas light show with over 64,000 lights that runs on Light-O-Rama software on my computer. I shopped around for a good fm transmitter that would not kill my wallet.

Ramsey offers several models but they are not assembled and cost nearly 3 times as much as your fm transmitter. I found your transmitter and bought it even though I was doubtful about its power.Upon its arrival I plugged the transmitter into my headphone input on my computer and turned on my light show. I was shocked at the power and reception your fm transmitter put out. I recorded all of my light shows and posted them on YouTube. I recorded the shows from across the street.

Check out how good the sound comes in on the video. Sorry for the poor picture quality, we are shopping for a new camera that will provide a better picture. To watch and listen to how good the reception is from your fm transmitter go to YouTube and type in Doug Barnes Christmas Light Show. I have 6 songs and every one is loud and clear. Check it out. I am now a believer of your product.

Douglas Barnes from Sacramento, CA
Christmas Light Display Directors Choose Whole House FM Transmitter 3.0
As you can see this industry leader will transform your Christmas light display into a show people will talk about and brag about for years to come.
You can either broadcast your x-mas light display music with an FM transmitter guaranteed to work …or…you can take your chances with one that might work.
If you're a serious Christmas light display director, then you can become the Mozart of Christmas when you use a Whole House FM Transmitter 3.0 to power your Christmas Light Show.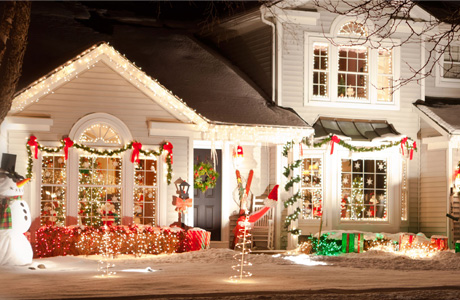 Technical Specs
Transmission Output
We guarantee a radius of 150 feet
Frequency Range
88.0 ~ 108.0 in 0.1 MHz steps
Frequency Saving
3 preset buttons
Pre-emphasis

US and EU Pre-emphasis Options

Power Options

110/220v AC Wall Adapter
12/24V DC Mobile Power Adapter
Computer USB Adapter
Internal 3 "AA" Battery Compartment

Audio Options

3.5mm (⅛") Stereo Jack
RCA Adapter (red/white)
2.5mm Microphone Port (mic not included)

Power Control
Mechanical Power Switch
Frequency Response
20Hz ~ 15KHz
Signal to Noise Ratio
>65dB
Audio Performance
0.2% distortion
Stereo Separation
40dB
RF Harmonica Rejection
Operation Time
Antenna Design

Reverse-threaded Screw Attachment
6.5″ Swivel SMA Style Antenna
Interchangeable Wire Extension

Case Design

Sturdy Shell – Secured by exterior screws
Flat bottom is easier to Balance
Ergonomic Shape

Belt Clip

Sturdy plastic clip
Easily unscrewed from back
Flat back when removed

Interface

Simplified Controls
Large Screen (1.34″ x 1.10″ – 81% Larger)
Easy to Read
Blue Backlighting

Tuning Design
Stable PLL Technology
Meets FCC Part 15 Rules
Yes, FCC ID: XOA WHFM3
Meets Canada IC Rules
Yes, IC ID: 8728A-WHFM3
Optional Accessories
Transmission Signal
FM Stereo or FM Mono
Dimensions
4.1″ L, 2.7″ W, .9″ D
Weight (w/ antenna)
3.7 ounces
User Manual
Click here to view the User Manual
Here's Why You Need to Act NOW!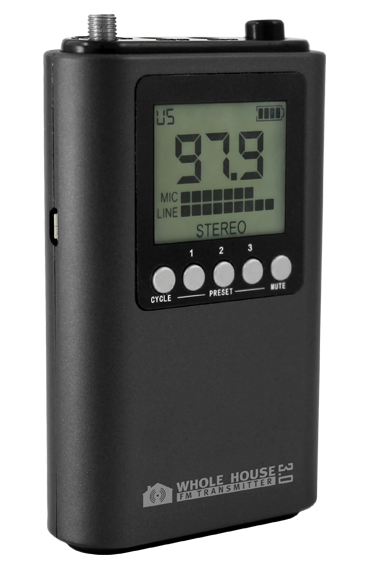 List Price: $250.00
Price: $124.99
Sale: $99.99 (with our $25 Facebook Coupon!)
The Broadcast Distance – broadcasts 150 ft. radius, guaranteed
Digital Screen Display – large, easy to read LCD screen display
Covers Full FM Band – 88.0 – 108.0 (even & odd frequencies)
Microphone Port – broadcast your voice life to any FM Radio
FCC Part 15 Compliant – FCC ID: XOAWH-FMT & IC: 8728A-WHFMT
Easy Plug & Play – Takes about 5 minutes to setup
Power it 4 Different Ways – 110/220V AC Wall Outlet, 12/25V DC Car Adapter, USB and 3 AA Batteries